We  have been providing top quality schoolwear since  1981. We are authorised stockists of most the prominent companies of the schoolwear industry of the United Kingdom. We are one of the leading supplier of school specific uniforms in Bedfordshire.
We have an industrial embroidery machine on the premises which we use to embroider urgent and special orders.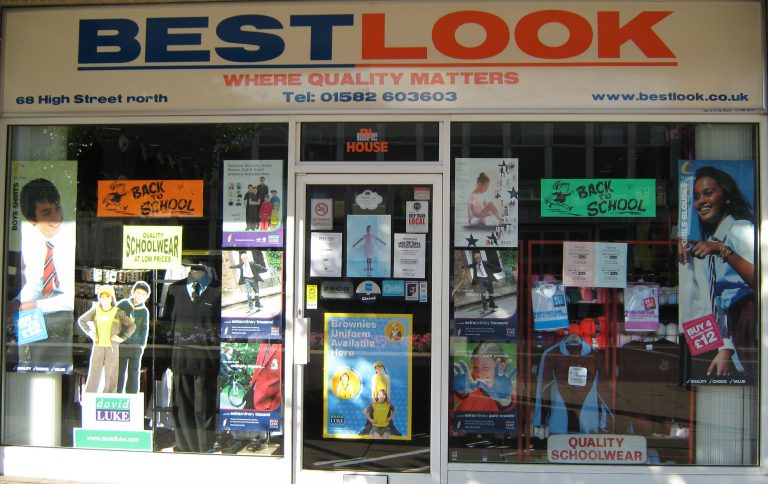 Insist on quality school uniforms. It's worth it!
EXTENSIVE RANGE OF SCHOOLWEAR
We stock an extensive range of schoolwear all year around for your convenience. We provide professional uniform guidance to our customers.
If we do not have certain size or item in stock, we can order it for you.
COMPLETE CUSTOMER SATISFACTION
Embroidering Hadrian Academy Logo
Quality Schoolwear – Affordable Prices